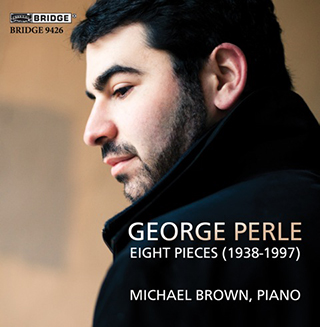 Although you'd scarcely know it from any but the rarest piano recital or even from the quadrennial Van Cliburn International Piano Competition, there's a sizable body of American piano music from the last hundred years. Quite a bit of it is quite good, too.
American Piano Sonatas: Hanson, Floyd, Schirmer Scott Watkins (Dolphinium)
Watkins offers an enterprising triptych of formally traditional but stylistically varied sonatas spanning seven decades. He plays authoritatively and expressively and is admirably recorded.
Howard Hanson (1896-1981) was an innovative educator who essentially created and for four decades headed the Eastman School of Music in Rochester, N.Y. An able conductor and pianist, he was also a forceful advocate for new American music, at least of the less confrontational kind.
As a composer, judging by what I've heard, he was never more than second-rate. The weakest of the pieces here, his 1918 Piano Sonata in A minor, often sounds like a study in textbook modulations, its musical language somewhere between Rachmaninoff and cocktail piano; the triumphal-march finale is pretty flimsy. Still, it's interesting to hear at least once.
Program notes tell us that William Schirmer (b. 1941) has composed a mind-boggling 500 piano sonatas. His 17th, dating from 1974, is a strong piece, reminiscent of Prokofiev. Carlisle Floyd (b. 1926) is well-known as an opera composer, long associated with the Houston Grand Opera. His surprisingly granitic 1956 Piano Sonata has a bit of Prokofiev to it as well, but also an operatic feeling for timing and drama.
Danielpour: 'The Enchanted Garden' (Preludes, Books 1 and 2) Xiayin Wang (Naxos)
Richard Danielpour (b. 1956) is one of today's more prominent neoromantic composers. (The Dallas Symphony Orchestra co-commissioned his 2012 Toward a Season of Peace, for solo soprano, chorus and orchestra, but has yet to program it.)
The evocative titles of his two sets of piano preludes (1992 and 2009) remind us of Debussy's, as occasionally do certain atmospheric effects. Other antecedents include Scriabin, Prokofiev, Barber, Messiaen and some down-and-dirty jazz. If not speaking in a distinctive personal voice, this is nothing if not audience-friendly music, and, sumptuously recorded, it's gorgeously played by Xiayin Wang.
Perle: Eight Pieces Michael Brown (Bridge)
George Perle (1915-2009) did, on the other hand, have a distinctive voice, a pointillist quasi-atonality justifying the adjective pearly. There's an intellectual rigor worlds removed from Danielpour's unabashed sensuousness, and you may not want to listen to the whole CD at once. But the music, composed between 1938 and 1997, is anything but off-putting. In fact, it's genuinely engaging in its directness, even playfulness, and it's admirably served by Michael Brown.